Aretha Franklin's Powerful Legacy
Funeral services to span four days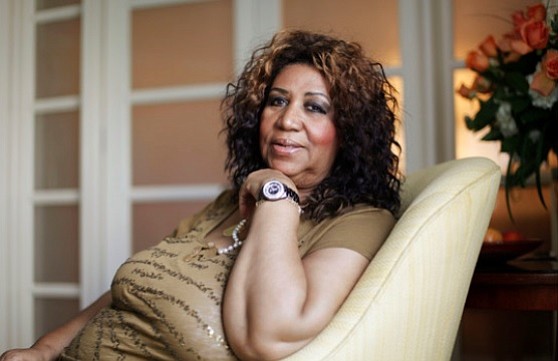 Funeral services for the undisputed "Queen of Soul" Aretha Franklin will span four days, with two public viewings available to her fans and community.
Franklin, a cultural icon around the globe who sang with matchless style on such classics as "Think," ''I Say a Little Prayer" and her signature song, "Respect," died Thursday at her home in Detroit from pancreatic cancer. She was 76.
Franklin will lie in state in two locations with the first viewing to take place at Detroit's Charles H. Wright Museum of African American History from Aug. 28-29. A second public viewing will take place on Aug. 30 at Franklin's lifelong church, New Bethel Baptist, founded by her father, the late Rev. C.L. Franklin. Aretha Franklin's funeral will be held Aug. 31, also in her hometown of Detroit.
Franklin left not only a powerful legacy for her songs, but also for civil rights. Former President and First Lady Barack and Michelle Obama offered their condolences and remembrances:
"Through her compositions and unmatched musicianship, Aretha helped define the American experience. In her voice, we could feel our history, all of it and in every shade—our power and our pain, our darkness and our light, our quest for redemption and our hard-won respect. She helped us feel more connected to each other, more hopeful, more human. And sometimes she helped us just forget about everything else and dance.
"Michelle and I send our prayers and warmest sympathies to her family and all those moved by her song."
The NAACP, the nation's leading civil rights organization issued a statement, "We remember Aretha for the joy and love she brought into our lives and society via her powerful voice," said NAACP Chairman Leon W. Russell. "No one can discuss the civil rights movement nor music without paying respect to the Queen of Soul. We'll miss her dearly."
The NAACP pointed out how Franklin not only revolutionized the sound of music during her career, she contributed to the changing of our society from a segregated one to one where all people, men and women were equal.
Her chart-topping hit Respect became the De facto anthem for a nation struggling to break free from the chains of racism, segregation and a staunch patriarchy. Not only did she lend her voice to the struggle, but at times and in substantial ways, donated money to the Civil Rights Movement, supporting the work of Dr. Martin Luther King, Jr., the NAACP and others, NAACP officials said.
"What would our struggle or American society be without the music of Aretha?" asked NAACP President and CEO Derrick Johnson. "Her unmitigated 'Blackness' and contributions to art and national progress places her on the Mt. Everest of American icons who changed this society for the better."
The civil rights organization presented the Vanguard Award to @ArethaFranklin back in 2008 for her role in advancing awareness of racial and social issues.
Franklin sang at Obama's inauguration as the first black president and often used her talent, fortune and platform to inspire millions of black Americans and support the fight for racial equality.