Family Holds PSU Accountable
Pushes for disarming force; firing officers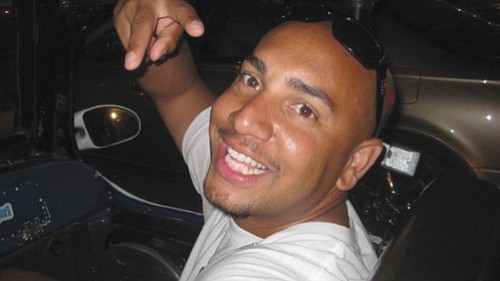 The family of Jason Washington, a man shot and killed by Portland State University police while trying to break up a fight last June, dismantled a temporary memorial at the university's request Friday that honored Washington consisting of flags and pictures near the scene of his final moments. The family said they want to create a more permanent memorial in the future.
"We believe PSU is forcing us to take it down so that incoming students and others in our community won't be reminded of what has happened here," Kayla Washington, Jason Washington's daughter, said at a press conference.
Washington, 45, was an African American resident, Navy veteran, father and grandfather, and postal worker. He was trying to break up a fight that was occurring near the school outside a bar, the Cheerful Tortoise, on Southwest Sixth Avenue in the early hours of Friday, June 29.
Cell phone footage captured by a bystander showed the incident, in which Washington had lost his balance and a gun, for which he had a lawful conceal carry permit, fell from his holster. He was shot by PSU officers responding to the disturbance while reaching for the gun, the first officer-involved shooting in the University's history.
The family reiterated their call from last month for the university to fire the two police officers involved, Shawn McKenzie and James Dewey, who are on paid administrative leave, as well as the disarmament of campus officers.
A statement from the university stressed that the school is working with the family to preserve the community's expression of grief after the temporary memorial is removed.

"The family asked for photographic memory books, and we are working with their representatives to prepare them," the statement read.
Student groups and activists have also been voicing their continued opposition to keeping armed officers at the school and the NAACP Portland branch called the incident "an egregious violation of civil and civic rights." Surveys of the school's students and faculty showed the majority were opposed to the policy to arm private security guards in 2013. The decision to arm officers was approved by a vote from the school's board of trustees in 2014.