Golf for All Celebrated
8/22/2018, 10:16 a.m.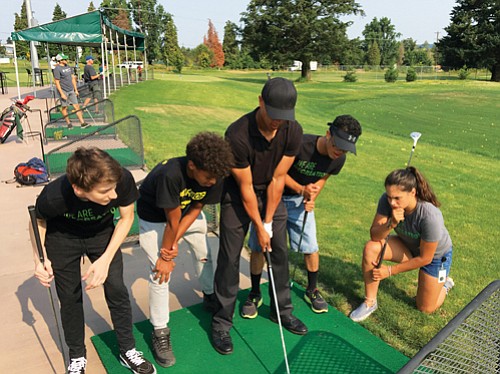 A century ago, Portlanders set out to create golf opportunities and instruction for everyone – an experience quite different from the exclusive private clubs which were the primary venues for the game at the time. Today, Portland Parks & Recreation and its Portland Parks Golf program continues to connect all Portlanders of all ages and backgrounds with the game, offering top-notch facilities, lessons and chances to engage with the sport.
To mark this 100 year milestone, you're invited to the Portland Parks' Golf's Centennial Celebration: The Next 100 – a free event with family golf activities and a kids golf zone on Sunday, Aug. 26 at Colwood Golf Center, 7313 N.E. Columbia Blvd. The event starts at 1 p.m. and will last through the evening with a Summer Free For All Concert featuring the hip-hop and funk group Speaker Minds, beginning at 6:30 p.m.