Black Cops Put Safety, Careers at Risk
8/29/2018, 10:45 a.m.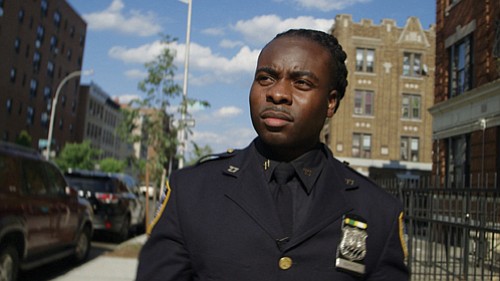 The 2018 award-winning documentary "Crime + Punishment," which follows a group of New York police officers of color who risk their safety and careers to expose systemic racism in the police department, is coming to the Northwest Film Center's Whitsell Auditorium at the Portland Art Museum.
The film won a special jury prize at the Sundance Film Festival and is the product of some fantastic investigative reporting by first time documentary feature director Steven Maing, Portland Observer film critic Darleen Ortega reported in a review earlier this year.
The officers at the center of the story are impressive in their courage, and the documentary serves as an excellent and hard-to-capture depiction of the relentless determination that it takes to challenge systemic oppression, Ortega said.
The film shows at 7 p.m. on Friday and Saturday, Sept. 7-8; and at 4:30 p.m. and 7 p.m. on Sunday, Sept. 9 Admission is $10 general and $8 for students and seniors.