Foster Youth Speak Out
8/29/2018, 11:15 a.m.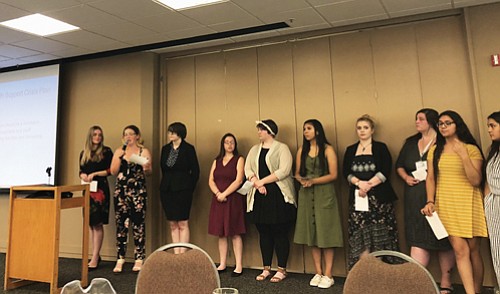 Current and former foster youth in Oregon have a prescription for improving foster care in the state.
The solutions call for expanding mental health services, increasing funding for court appointed special advocates and prioritizing housing needs of youth at risk of homelessness. They were developed this summer by youth attending the Oregon Foster Youth Conference.
"These policy recommendations have the potential to create needed change in Oregon's foster care system," said Marilyn Jones, child welfare director at the Oregon Department of Human Services. "Foster youth are the experts when it comes to how we can improve foster care. The Oregon Department of Human Services values the insight and leadership of Oregon Foster Youth Connection and looks forward to continuing to work with youth leaders to better serve children in care."
In the past, every piece of legislation proposed by members of the foster youth conference has been passed into law and signed by the governor for the past five biennia, and it all starts with the bi-annual OFYC Policy Conference, officials said.