Catalina Founder Loved by Generations
Catalina Caldera
12/4/2018, 2 p.m.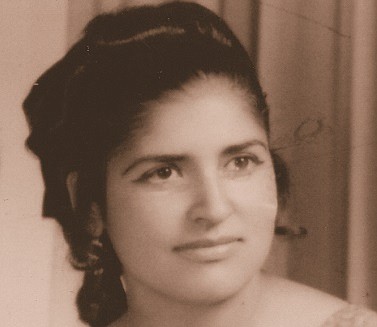 Catalina Caldera, 78, passed away peacefully on Monday, Nov. 26 at Legacy Emanuel Hospital, surrounded by all of her children and grandchildren, final visits from good friends, prayers and bible scriptures.
Catalina was born on Nov. 25th, 1940 in Calera De Victor Rosales, Zacatecas, Mexico. She was the middle child of 15 children born to her parents Jesus Caldera and Consuelo Montoya.
Catalina was first married to Fortunato Penalver in Zacatecas and she gave birth to five children, Eduardo, Fortunato Jr., Jaime, Joel and Esmeralda. Years later Catalina met her second husband Salvador Meza in Los Angeles where she gave birth to her sixth and final child Jorge. As matriarch of the Caldera family, Catalina also has 11 grandchildren.
For nearly three decades Catalina has most publicly been known as the owner of Catalina's Mexican Restaurant at 517 N.E. Killingworth. She was a staple in the community and was loved by generations of customers, many of whom lovingly called her "momma."
Catalina is survived by her four children Eduardo, Jaime, Esmeralda and Jorge. She was preceded in death by her beloved sons Joel and Fortunato Jr.
There will be an open casket viewing on Monday, Dec. 10, from 3 p.m. to 7 p.m. at Zeller Chapel of The Roses, 2107 N.E. Broadway St. Funeral services will be held on Tuesday, Dec. 11 at Holy Redeemer Catholic Church, 25 N. Rosa Parks Way. The church services will begin with a visitation at 9 a.m., followed by a Funeral Mass at 10 a.m., and followed directly after with a graveside service at Lincoln Memorial Park & Funeral Home. A celebration of Life will be held at Catalina's Restaurant after the burial.