Shared Stewardship
Social justice advocates introduce new space for organizing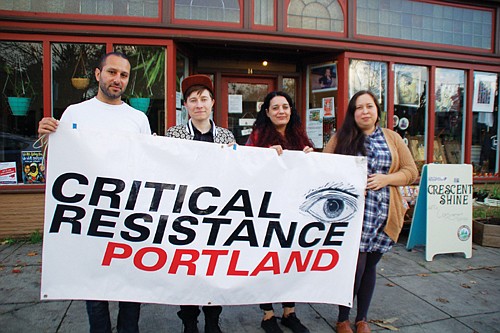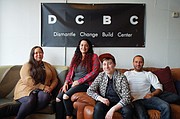 Cory Lira, chapter member of Critical Resistance Portland, said she found the organization at a time when she needed a new political home after seeing first-hand the devastating effects of the disproportionate impact that policing and imprisonment often has on communities of color.
Having worked on the front lines of migrant justice work and education, Lira said she began seeing the ways in which young people are policed from an early age and pushed into prison.
"Once I found CR, I was able to see the interconnected ways that government and institutions rely on the prison industrial complex to control and cage and kill us," she said.
The Dismantle, Change, Build Center has become a home base for a myriad of other organizations including the anti-police violence group Don't Shoot Portland; an empowerment group for young girls of color, called Brown Girls Rise; and an outdoor program for youth, called Urban Nature Partners PDX.
The center also houses Portland Books to Prisoners, a non-profit that sends literature to those who are incarcerated, and Crescent Shine, a multi-vendor artist and consignment shop.
Donations, which can be made through Critical Resistance, help to keep the non-profit community based center afloat, organizers said.
This month Critical Resistance will host a postcard and holiday party at the Dismantle, Change, Build Center to send mail to those that are in prisons and jails. The event, designed to remind those who are incarcerated that they're not alone and there are those fighting for them on the outside, will be from 6pm to 9pm on Monday, December 17.