Christmas Tree Permits Available
12/6/2018, 10:55 a.m.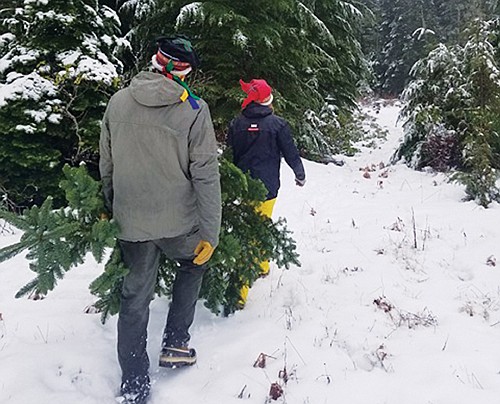 Have you considered skipping the lot and exploring the forest to find your Christmas tree this year?
Personal-use Christmas tree cutting permits from the Mt. Hood and Pinchot National Forests near Portland and Vancouver are now available at Forest Service offices and many local vendors. The permits cost $5 each and include a map of cutting areas and an information sheet with special instructions for cutting Christmas trees on the national forest.
Because winter weather in the forest can change rapidly and most forest roads are not maintained for winter driving, Forest staff recommends that you bring traction devices and a shovel, extra food, drinking water, winter clothing, blankets, a flashlight, and a first aid kit. Also, don't forget a tool for cutting the tree and a rope or cord to secure it to vehicles.
Tree cutting and travel may take longer than anticipated, so you're advised to let a friend or family member know where you're going, get an early start, and leave the woods well before dark.
The Mt. Hood National Forest is also one of four National Forests participating in an online permitting process. This gram allows you to purchase your 2018 Christmas tree permit from the comfort of your own home. Learn more by visiting openforest.fs.usda.gov.