Friends Fight to Cheat Death
12/6/2018, 10:45 a.m.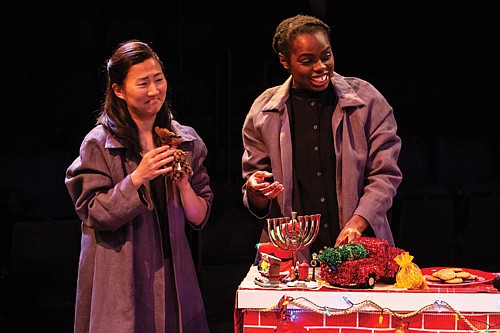 Artists Repertory Theatre presents "Everybody," a Pulitzer Prize finalist for drama. The funny and haunting production is an inventive twist on the medieval morality play 'Everyman' where participants fight to cheat death in the company of their friends and loved ones.
In the play, death tells everybody that their time is up. But everybody doesn't want to greet death alone. Of the robust 10-person cast, five brave actors will play a multitude of roles with their characters chosen by lottery onstage every night — with a possible 120 combinations — as they fight to cheat death.
"Everybody" runs through Dec. 30 on Artists Rep's Alder Stage, downtown. For tickets, call 503-241-1278 or visit artistsrep.org.