Young Filmmakers Honored
City Hall event to include film screenings
12/11/2018, 4:09 p.m.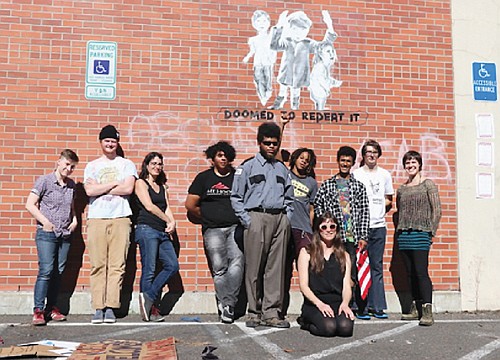 Portland Mayor Ted Wheeler and members of the Portland City Council will honor homeless youth filmmakers during a special public screening of their short films on Thursday, Dec. 13 from 6 p.m. to 7:30 p.m. in the Atrium of City Hall, downtown.
The films will include the premiere of two brand new shorts, produced by Outside the Frame, a non-profit that helps make homeless youth the directors of their own films and their own lives.
"We're showing that these young people who are regarded as somewhere between a liability and a nuisance are valuable citizens, and have so much to contribute," says Nili Yosha, Outside the Frame founder and executive director.
Joey Whiting, a program alum who self-identifies as disabled and queer, said the program has "given him a voice that I didn't know I had, which has been my life's greatest blessing. It's not just about making movies, it's about breaking silence."
Since it was established three years ago, Outside the Frame has successfully designed workshops where dozens of youth experiencing homelessness make their own films, gain employable skills as well as the confidence, attitude and motivation to embrace and contribute to society.
RSVP for the free, all ages film screening event at otfpdx.eventbrite.com.