Charting Rapper Comes Home
Hip hop artist born and raised in Portland
12/18/2018, 4:38 p.m.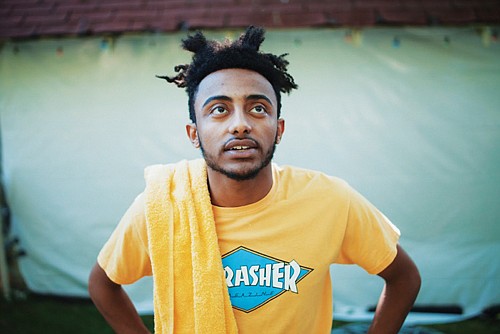 Aminé, a 24-year-old rapper from Portland now hailing from Los Angeles, brings his national concert tour to the Rose City this week with shows on Thursday and Friday at the Roseland Theater, downtown.
Adam Aminé Daniel took the rap world by storm in 2016 with his commercial debut single, "Caroline", which peaked at number 11 on the US Billboard Hot 100 chart. He released his debut studio album Good for You, last year, and it went gold.
Aminé is the son of Eritrean and Ethiopian immigrants and was born and raised in Portland. He was said to have wanted to play basketball in school, but was cut from Benson's basketball team. His rap career then began to come into fruition when he would make diss tracks about rival high schools, Grant and Lincoln, according to a profile about the artist.