A New Kid at the Family Farm
12/19/2018, 3:28 p.m.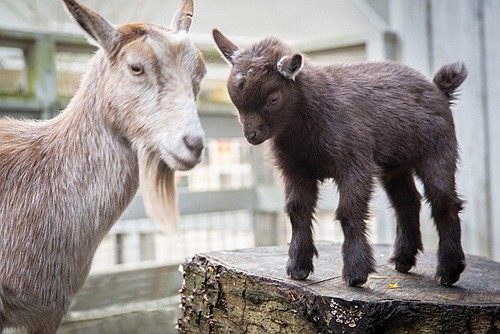 A pint-sized baby goat and his mom are settling into their surroundings at the Oregon Zoo. Born on Nov. 24, the new kid named Bruce Wayne can be seen exploring the zoo's Family Farm with his mom Lilac. His name comes from the DC Comics character — also known as Batman — in honor of his father Justice (as in DC's "Justice League," of which Batman is a member).