Forever Loved and Missed
Dewayne Gardner
12/21/2018, 4:10 p.m.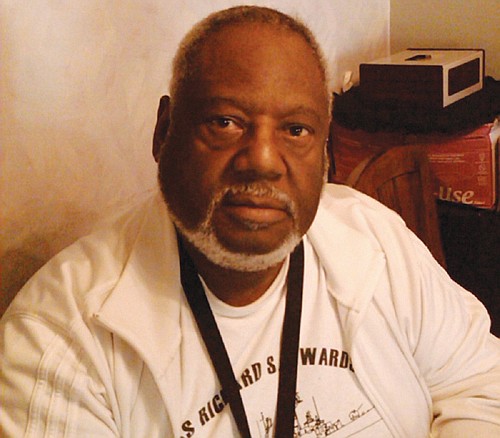 Dewayne Wesley Gardner passed peacefully on Dec. 15, 2018 at the age 75 with his sons Ian, Lemuel and Omar Gardner as well as William Johnson and Melissa Janssen by his side. He was born on Sept. 5, 1943 in Wichita, Kan. to John D. Gardner and Ruth Moreland, who preceded him in death along with his brother Lawrence Gardner.

He grew up in Portland, graduating from Jefferson High School and later Portland State University with a Bachelor of Science degree in justice administration. Throughout his childhood, he played sports including baseball and wrestling. After high school, he signed up for the US Navy with his best friend, William Johnson, where he served as a Radioman 3/C until February 1965 on the USS Richard S Edwards DD-950.
He was hired by the Multnomah County Sheriff as a corrections deputy in 1978 and he worked at Rocky Butte Jail from 1978 until November 1983 and then at the new Multnomah County Detention Center (justice center) downtown. He also worked at Multnomah County Courthouse, Multnomah County Correctional Facility (farm) and Multnomah County Iverness Jail, his last assignment prior to his retirement in 2003.
He was very knowledgeable of the operations of all the facilities he was assigned to and performed his duties as a committed and professional employee. Upon his retirement, he enjoyed spending time with his family and friends, watching football, playing dominos and telling one of his many stories. He loved traveling to his Navy reunions with his life-long friend, Ernie Carter or other destinations such as Las Vegas or Canada. Dewayne was a proud US Navy man who was an active member of the NABVETS organization.

He is survived by his sister, Wilma Gardner Watson; children, Ian and his wife Detriana, Lemuel and Omar Gardner and Tiwana Williams; six grandchildren, Nakeisha, Nassiah, Aaron, Malachi, Victoria and Kendall; and a great grand-daughter, Mia.

A public viewing will be held from 4 p.m. to 7 p.m. on Monday, Jan. 7 at Terry's Family Funeral Home. Funeral services will be held at 11 a.m. on Tuesday, Jan. 8 at Mt. Olivet Baptist Church followed by graveside services at Willamette National Cemetery. If you would like to make a donation in Dewayne's name, the family asks that you donate to the NABVETS organization.