Portrait of a Visionary Artist
12/26/2018, 10:40 a.m.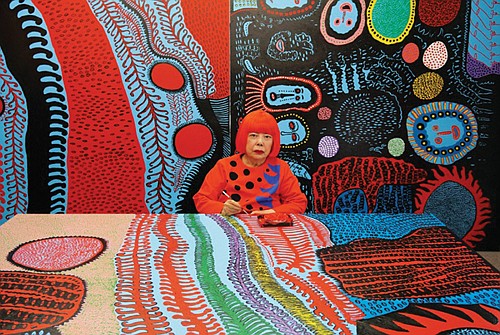 The Northwest Film Center presents a documentary about one of the top-selling female artists in the world, Yayoi Kusama of Japan, a person who has struggled with mental illness, overcoming impossible odds to bring her radical artistic vision to the world stage. "Kusama: Infinity" uncovers her working methods and preoccupations, reveling in her playful, intensely colorful artistic world. Screens at 7 p.m. on both Thursday, Jan. 3 and Saturday, Jan. 5 and at 4:30 p.m. on Sunday, Jan. 6 at the Portland Art Museum. General admission $10.