Dial M for Murder
A thriller to keep you on edge of seat
12/28/2018, 1:54 p.m.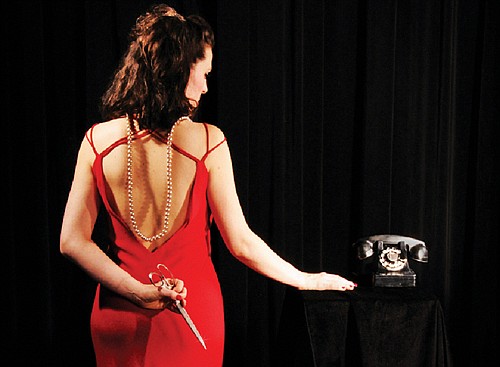 Lakewood Theatre Company presents "Dial M for Murder," a bone-chilling thriller by Frederick Knott about a marriage gone wrong. When tennis player Tony Wendice discovers his rich wife's affair, he decides to have her taken out – for good. Made famous by Alfred Hitchcock's classic film adaptation, this psychological thriller will leave you on the edge of your seat.
Performances begin Friday, Jan. 4 and continue through Feb. 10, playing Thursday, Friday, and Saturday nights at 7:30 p.m.; one Wednesday performance on Jan. 23 at 7:30 p.m., Sunday evenings at 7 p.m. (Jan. 20 and Feb. 3), and Sunday matinees at 2 p.m.(Jan. 6, 13, 27 and Feb. 3, 10).
The theater is located at Lakewood Center for the Arts, 368 S. State St. in Lake Oswego. Ticket prices are $34/adults and $32/seniors. Other discounts are available for students and groups. For additional information and tickets, call the Lakewood Box Office at 503-635-3901 or order online at lakewood-center.org.