First Black History Festival
Theater group puts focus on culture, identy
Dana Lynn Barbar | 2/6/2018, 4:28 p.m.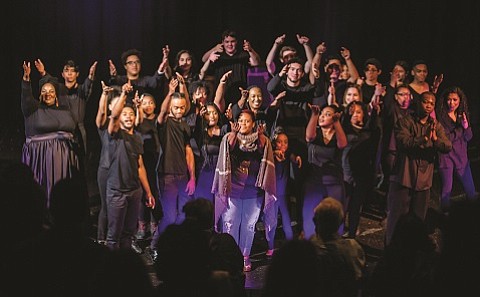 Sims' hope for the festival is that it brings people together, and that it makes more people aware of black history, including the African American community.
Sims said that she didn't start learning more about black history until she was an adult. "I'm black, I went to Jefferson High, I was aware of my culture, but not necessarily my history," she noted. She wants young black people to walk away from the festival inspired that they "can do something to change history for the better."
And her hope for non-black people who attend is that they learn more about black history in America so they are not "in denial," she said, noting that we cannot change the course of this country's future if we do not know about the past.
Sims takes pride in the fact that the festival is gaining a lot of buzz, and that many companies and local black-owned businesses are supporting it.
"I'm glad that the community is excited to have a space to celebrate our heritage, and I'm excited to welcome anyone who wants to learn," she said.

Tickets to Who I Am, and a schedule of all festival events, can be found at blackhistoryfestival.org.