The Greatest Honor
FBI agent looks back on exciting career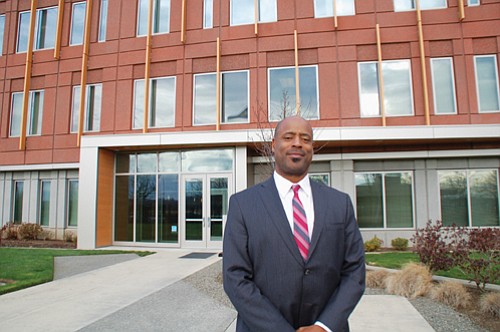 "I got to see how he lived and how Spartan he lived and just got to see a different side of life. That was pretty exciting," Collier said.
Kaczynski pled guilty to all charges and was sentenced to life imprisonment in 1998.
Collier also worked the Montana Freemen case, a rogue group that disagreed with social schemes, evaded taxes, and declared themselves outside the authority of the government.
"What really got them in trouble is they started putting liens on their neighbors' properties. And the neighbors, basically, they formed a vigilante group," Collier explained.
The incident escalated into a prolonged, armed standoff with Federal Law enforcement in 1996. Collier and other agents established roadblocks and prevented reinforcements, as well as making sure they didn't escape justice.
"It's very difficult to do in that environment because that land is big, it is huge. And if you want to walk out of there, you can. I mean there's nothing stopping you. 'Cause the roads are few and far in-between and if you just wanted to take off cross-country, no one's going to see you," Collier said.
The Freeman surrendered in June 1996 after 81-days of negotiations.
Though Collier contends that while the peak of his career may have happened when he lived in San Francisco, he was glad to move to the Portland headquarters, a smaller-scale office, in 2000.
"The reason me and my wife moved up here is because we had two young kids at the time and it was just getting too hard for us to juggle careers in San Francisco. So we decided that we wanted to move northward and regain some sanity in our lives," Collier said. "It's been a great move."
The excitement didn't end in Oregon, however, when Collier was once again put on a case that culminated in a prolonged stand-off with an anti-government group.
"Being an FBI agent, there's a lot of pressure. I mean, at any given time, your phone could go off. And six hours later, you're out in Burns, Oregon, (laughs) ....and that happened," Collier said, in reference to the 41-day stand-off he and other agents were a part of during the armed occupation of a wildlife refuge in southeastern Oregon in 2016.
The loosely affiliated self-styled militiamen and ranchers from at least 10 different states wanted the Malheur National Wildlife Refuge turned over to ranchers and loggers. That standoff resulted in over two dozen arrests and one death of a militia member, LaVoy Finicum, who was being apprehended by FBI and state troopers at a roadblock. He attempted a high speed get-away but was later shot by a state trooper when he reached for a gun and challenged law enforcement, "You're going to have to shoot me!"
Those kinds of high-stakes scenarios are ones that Collier said he's looking forward to seeing less of.
"It gets to the point that when you hear the phone go off, like email or text message, your blood pressure shoots up a few points," Collier said. "I'm looking forward to not having a phone. I'm looking forward to winding down," he added