The Greatest Honor
FBI agent looks back on exciting career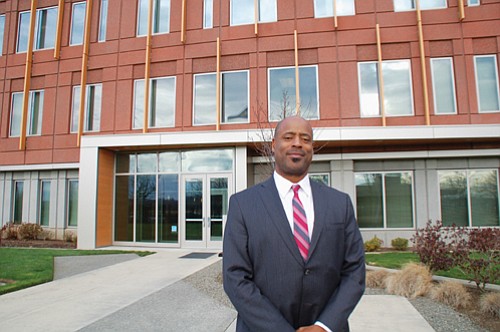 Collier said he plans to spend more time hunting and fishing and be more involved with other outdoors-people in groups like Back Country Hunters and Anglers and Theodore Roosevelt Conservation Partnership.
Collier credits his mentor, Curt Jimerson, for helping to pave the way for black officers during the civil rights era, setting the stage for his own career to take place. Jimerson was one of the eight first black students at his high school in Texas in the 50s. He later went on to break barriers as one of the first basketball players at Wyoming University in the 60s, and would've gone on to become a pro, but was drafted in Vietnam.
After that, the Bureau recruited him as one of the first 20 black FBI agents in history. Collier said he heard the stories of discrimination from Jimerson, but experienced very little of it himself.
In addition to Jimerson, Collier said he's received tremendous support and encouragement throughout his career from mentors of many different races and backgrounds.
"If there's any person out there, any color, sex, creed; if they're looking for a great opportunity for a career, I would definitely take a look at the FBI. Within this organization, there's a lot of creative license. You're assigned a task and you have a lot of say in the way that you address that task. That is probably the best thing about it," Collier said. "It's the fact that there's so much diversity in experiences, diversity in ideas, diversity in backgrounds, that's what makes this place really work," he added.
He said he's been encouraged that he's leaving the Bureau in good hands with the next generations of agents coming up behind him.
"I see that sparkle in their eyes, I see that drive. That's the way I used to be (laughs) 27 years ago, when I walked in. It really puts a smile on my face when I see the quality and the caliber of agent that's walking through this door."