Community Reading Project Begins
'Exit West' to spark conversations on humanity
2/7/2018, 10:40 a.m.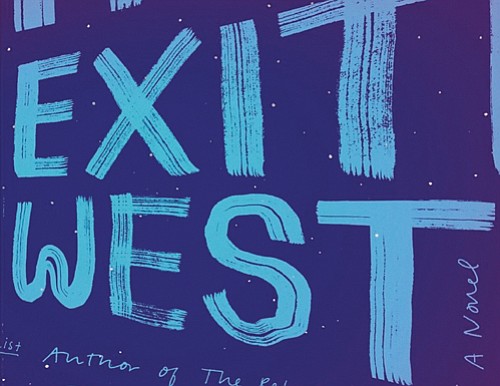 Multnomah County Library's Everybody Reads 2018, the library's 16th annual community reading project, kicked off this month with the distribution of thousands of copies of Moshin Hamid's Exit West.
Readers and students from across the county will engage with the ideas and themes – safety, migration, displacement, conflict – presented in the book. Nearly 50 Everybody Reads discussions and related programs will take place at libraries and elsewhere in the community.
Thanks to The Library Foundation, 5,750 copies of Exit West are available through libraries across Multnomah County, including e-books and audio books. High schools and organizations serving youth will receive about 2,000 of those copies.
Hamid will speak on Thursday, April 5 at 7:30 pm at the Arlene Schnitzer Concert Hall. This event is presented by Literary Arts; tickets are available from Literary-Arts.org.
"Exit West examines many of the questions – of safety, fate, belonging, otherness – that surround us today," said Director of Libraries Vailey Oehlke. "Moshin Hamid takes concepts that we sometimes treat in abstract or clinical terms and washes them in humanity to help us think and feel differently. Exit West is an incredible work."
Mohsin Hamid is a Pakistani writer. He is the author of four novels and his writing has been featured on bestseller lists and adapted for the cinema.