Running for Public Office
Maxwell enters county commission race
2/7/2018, 10:54 a.m.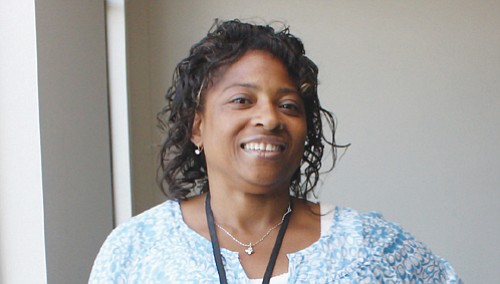 Sharon Maxwell, a successful business owner and recognized community leader from Portland's African American community has announced plans to run for Multnomah County Commissioner in the upcoming May Primary.
Her campaign will kickoff Wednesday with a scheduled 11 a.m. rally in the lobby of the Margaret Carter Technical Education Building on the Cascade Campus of Portland Community College in north Portland.
Maxwell has been a trailblazer for breaking social barriers. She entered Portland's male- and white-dominated construction field after graduating from PCC's Skill Center construction program 25 years ago. She later formed her own company, Bratton Construction, and was named as one of PCC's 'diamond' graduates in 2012 for her success as a business owner and civic leader.
In her new campaign announcement, Maxwell said she is running for office on a platform to strengthen families and push for polices that support families. She also pledged to promote transparency and accountability in how the county spends public tax dollars, promising to tackle discrimination complaints in county workplaces.
Maxwell said employees should never be disparaged in the work environment or feel threatened to speak up for themselves in fear of retaliation, humiliation or loss of livelihood.
Maxwell grew up in north and northeast Portland and continues to reside here. She attended Portland Public Schools in her early years and became a journey-level carpenter and sprinkler fitter after receiving her PCC construction skills training. She went on to graduate with a bachelor's degree from Warner Pacific College in 2015 and said she completed an accounting degree this year.
She is the mother of four adult children and the grandmother of her four loving grandchildren.
This will be Maxwell's second attempt at public office after running for the Portland City Council in 2014.