A Lens to the World
Immersed into an array of cultures at PIFF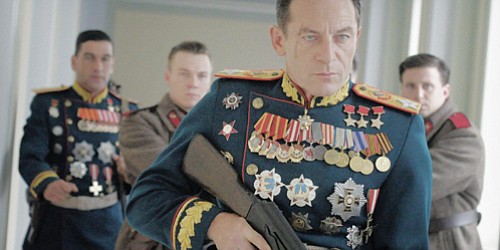 "The Third Murder" from Japan is a compelling crime drama that asks bigger questions about the nature of truth and what qualifies one to judge another person. The story revolves around a lawyer who takes the open-and-shut case of man who has confessed to a murder that would be his third, of his former boss, the owner of small factory. The defendant tells wildly inconsistent stories and does not present as one would expect from a serial murderer. The lawyer, the son of a prominent judge who convicted the defendant of the murder of two loan sharks 30 years before, is motivated by a desire to find a good legal angle, and the meetings of the defense team feel more like script meetings than a search for the truth. But as the investigation and each confusing conversation with the defendant raises more questions, the lawyer finds himself drawn into a quest for the truth that humanizes him in surprising ways. The film plays on Sunday, Feb. 18 and Sunday, Feb. 25.
"Our Time Will Come," the work of Hong Kong director Ann Hui, tells a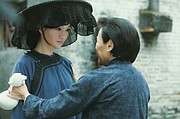 story of the Hong Kong underground during the Japanese occupation in World War II. The film focuses on a number of stories, primarily that of an earnest primary-school teacher, Fang Lan, who lives with her mother and becomes radicalized after seeing how a visiting intellectual whom she admires is smuggled to safety by members of the Dongjiang guerrillas. Fang is then recruited by the fierce guerilla leader, Blackie Lau, and eventually becomes a leader herself. While the film is in many ways standard patriotic fare, director Hui focuses on more personal stories, such as Fang's relationship with her mother, and her ex-boyfriend's quiet courage working for the Japanese undercover. It's an interesting window into a chapter of Hong Kong history that is little known in the West. It plays on Tuesday, Feb. 20, and Thursday, March 1.
You can find info and order tickets or a screening pass at www.nwfilm.org or at the box office inside the art museum. Paper guides are all over town and the online guide contains links to previews of most of the films. It pays to show up at least a half hour ahead of every show with an advance ticket, as Portland demonstrates every year what a great movie town it is by the enthusiastic audiences who come out in force. I'll have more reviews next week of some of the 40 films I plan to see. Come join the feast!
Darleen Ortega is a judge on the Oregon Court of Appeals and the first woman of color to serve in that capacity. Her movie review column Opinionated Judge appears regularly in The Portland Observer. Find her movie blog at opinionatedjudge.blogspot.com.