Betty Before X
Local author co-writes novel with daughter of Malcolm X
2/21/2018, 10:37 a.m.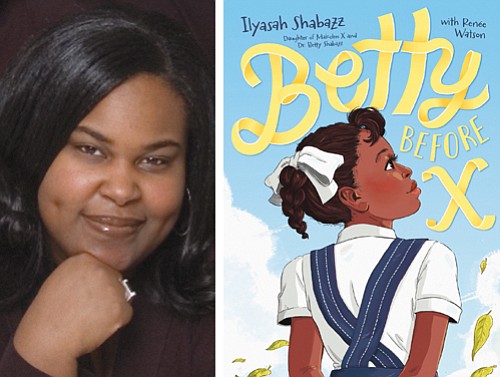 Jefferson High School alumna Renée Watson has co-authored a book with the daughter of the late civil rights icon Malcolm X, Ilyasah Shabazz, and will spend a week doing author visits and writing workshops at local schools, sharing her fifth book with young readers.
On Saturday, Feb. 24, Watson will be the honored guest of the North Portland Library for a reading and conversation. The event begins at 1 pm. Watson will read from the new book and participate in a Q&A with the audience. The first 50 guests 18 years old and under will receive a free, signed book. The event is free and open to the public.
"Betty Before X" is a middle grade, historical fiction novel inspired by the real life of Betty Shabazz, Malcom X's wife. The book illuminates four poignant years in Betty's childhood and paints an inspiring portrait of a girl overcoming the challenges of self-acceptance and belonging that will resonate with young readers today.
The book has received high acclaim, including praise from Congresswoman Maxine Waters, who said, "Today is a time when fearless and uncompromising leadership is needed, and this story answers the call. It should be an inspiration and playbook to all women today, both young and old, who, like Betty, are paving their own path of strength."
Ilyasah Shabazz, third daughter of Malcolm X and Dr. Betty Shabazz, is an educator, activist, motivational speaker, and author of multiple award-winning publications. She is an adjunct professor at John Jay College of Criminal Justice in New York City.

Renée Watson is the author of acclaimed teen novels Piecing Me Together and This Side of Home. She splits her time between Oregon and New York. To learn more about Watson, visit reneewatson.net.