Cold Snap Brings Snow
2/21/2018, 11:12 a.m.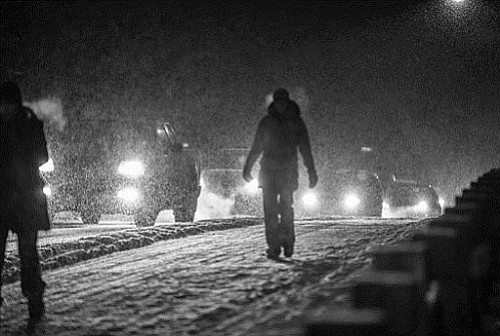 Freezing weather with snow was forecast to keep its grip on the Portland area at least through Thursday as a cold snap brought the first measurable snowfall since Christmas Eve to the metro area and the plummeting temperatures triggered the reopening of emergency shelters in Multnomah County.
The National Weather Service Tuesday was forecasting lows in the mid 20s and highs in the low 40s throughout the week.
The inclement conditions caused traffic delays and school closures. Portland Public Schools released students two hours early as snow fell through the morning Tuesday and was forecast to continue into the evening. Portland Community College and several private colleges also shut down or closed early Tuesday.
Those in need of warming shelter services were urged to sign up for alerts at 211info.org. If you see someone incapable of getting help themselves or who are at risk of exposure or injury, call 9-1-1 or the county's mental health crisis line at 503-988-4888 for help. Information on how to donate needed cold weather supplies can be found at 211info.org/donations.