Grad Honored with Benson Support
2/21/2018, 11:23 a.m.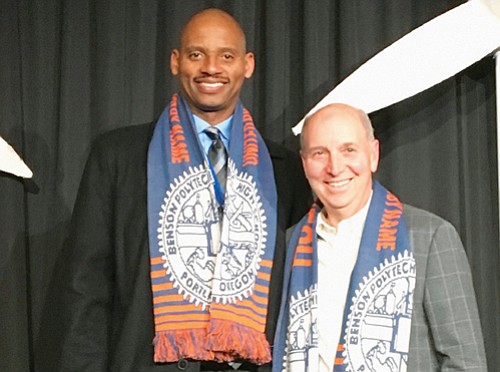 To honor its retiring chief executive officer Jim Piro, Portland General Electric recently donated $100,000 to the engineering program at his alma mater, Benson High School.
But when the Portland School Board recognized Piro with a proclamation, he had a surprise of his own.
"I just wanted to let you know that my wife and I decided to match the grant, so now it's $200,000," Piro said, drawing a loud ovation in the Benson auditorium where the board meeting was held.
Piro was student body president at Benson before graduating in 1970. After graduating from Oregon State, he started a 37-year career at PGE, first as an engineer, then as President and CEO from 2009 to 2017.