'Jazz by 5' at Revolution Hall
2/21/2018, 10:31 a.m.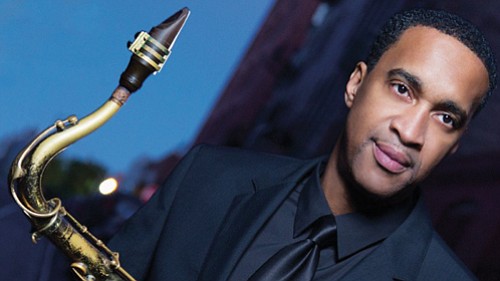 A powerhouse lineup of jazz artists will perform 'Jazz by 5,' celebrating the eras of swing, bebop, avant-garde jazz and beyond, in a Sunday, Feb. 25 concert sponsored by the PDX Jazz festival at 7 p.m. at Revolution Hall at the former Washington High School in southeast Portland.
Saxophonist Javon Jackson initially comprised 'Jazz by 5' in an effort to perform, tour and collaborate with his close friends, all of whom have made an indelible mark on the jazz genre.
Local drummer Domo Branch and his Quintet will open the concert in a program entitled Domo's Delight with Domo Branch, tenor saxophone Devin Phillips, trumpet Noah Simpson, acoustic piano Charlie Brown, acoustic bass Eric Gruber.