Junior Chorale Forms for Easter
2/21/2018, 11:04 a.m.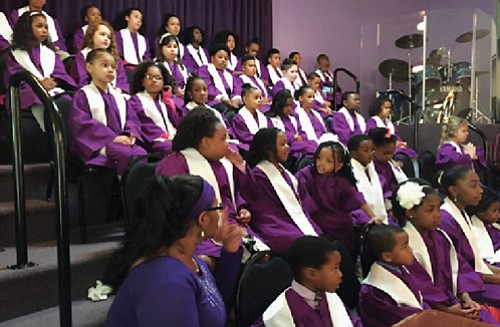 The Historic Vancouver Avenue First Baptist Church is once again gathering children who love to sing, from the ages of 4 years to 14, for a 60-member junior gospel chorale which will perform this Easter.
The choir is under the musical direction of Raymond Burell and Diane Jackson, with a host of talented musical gospel band musicians that include Bobby Garnett, Kirk Green, Donald Bailey, Megale Roberts, Donald Cobbs and Bruce Carter.
Four scheduled choir rehearsals are planned on four consecutive Saturdays, at 3 p.m., beginning March 10 at the church located at 3138 N. Vancouver Ave.
Following each rehearsal session, lunch will be provided. Free Transportation services are also available upon request.
For more information and or to sign your child up, call Raymond Burell at 503-593-5285 or email him at raymondburell@hotmail.com, or contact the church office directly at 503-282-9496.