Been Waiting My Entire Life for a Black Superhero
The power of being represented
Lakayana Drury | 2/28/2018, 9:43 a.m.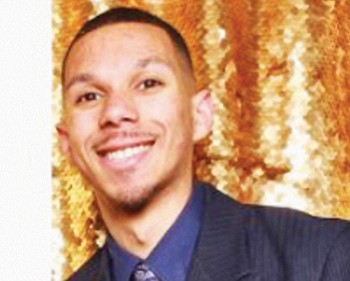 I remember sitting on the floor of Lakeview Library, six years old, pulling out the bins of superhero comics and staring at the covers of Hulk and Wolverine. I remember stuffing my backpack full of action figures as a kid on my way to school. Taking my Batman figure on adventures around my house.
I remember playing Power Rangers at recess at Lapham Elementary and wanting to the Red Ranger because he was the leader, he was cool and also white, and wanting to change my name to Tommy. I remember creating my own superhero comic in sixth grade, Morpho Man, who I drew as a white guy and it never occurred to me that he could be black.
I had no understanding of race at the time. It never crossed my mind that all of my action figures in my backpack were white. I was and still am a dreamer. I acted out countless battles and adventures as a crime-fighting superhero as a kid on playgrounds across my city. Punching and kicking at villains that were so real to me as my imagination ran wild. And as big as my imagination was, never once in those childhood fantasies did I envision my alter ego was black. And while I didn't grow up to wear a cape or mask, I did become a real life superhero of sorts; a teacher.
All of those memories of comics and heroes played in my mind as I sat in the theater with all of my students for the new movie Black Panther. I organized a trip for my whole school because I wanted them to see a black superhero on the big screen.
Especially for my students of color, I wanted them to be part of their moment. White boys had their moment when Star Wars came out in 1977. White children had their moment when Harry Potter came out in 1999. For little black boys and girls, and adults who had once been little black boys and girls, finally this is our moment.
I wanted them to see powerful black men and women fighting villains. Whose names were not Bruce or Peter or Jane. I wanted the idea of black superheroes to seep into their conscious so that the next time they drew a superhero it would occur to them that he or she could be black. Or maybe Asian or Muslim or transgender.
I wanted them to see black men that were scientists, women who were warriors and young people who were inventors. I wanted them to see an Africa that stood in its power. But I also wanted them to understand it was bigger than a film.
Before the movie, we discussed the context leading up to the production of Black Panther -- that there wouldn't be a Lupita Nyong'o without Hattie McDaniel; that 100 years ago "Birth of a Nation" was playing in the White House; that Denzel Washington won an Academy Award for "Training Day" and not Malcolm X; and how we went from Blaxploitation films in the 1970's to Afrofuturism in 2018.
I was little me again in the theater as I watched T'Challa leap, run and fight across the screen. I was the little boy on the court in Oakland, star-struck as his ship flew overhead.
I have been waiting my entire life for a black superhero on the big screen and I didn't even know it. I want my students to know it. I want them to feel it. To understand it. And then, like T'challa, I want them all to go out into the world claim their throne and be great. Wakanda Forever!
Lakayana Drury is a teacher at Rosemary Anderson High School.