Bold and Innovate Dance
2/28/2018, 10:33 a.m.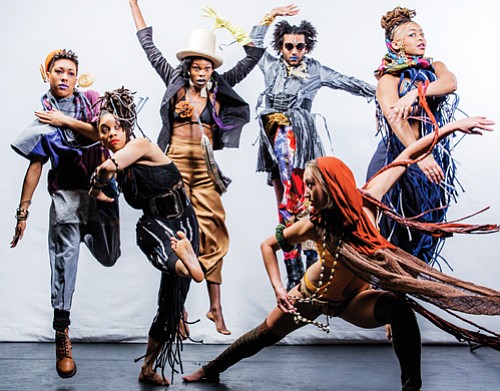 A celebrated dance group known for their power and humor in addressing gender identity and racial inequality will perform three shows in downtown Portland this week and attend a special community workshop on Saturday with a local African American sorority.
Urban Bush Women has been creating groundbreaking work rooted in a female-centric perspective for more than 33 years. The group's return visit to Portland, sponsored by White Bird, will include their latest evening-length work "Hair and Other Stories" scheduled for the Newmark Theatre, 1111 S.W. Broadway, Thursday through Saturday, March 1-3.
The company will front the special community workshop "Hair Party," combining conversation with movement, on Saturday, March 3 at 1 p.m. at the June Key Delta Community Center, 5940 N. Albina Ave. A $10 fee for the workshop will support Roosevelt High School's Black Girl Magic Club. To reserve a place and more information, email Renee Mitchell at create.artfully@yahoo.com.