Collision with Gentrification
Local theater group presents 'Two Trains Running'
2/28/2018, 10:46 a.m.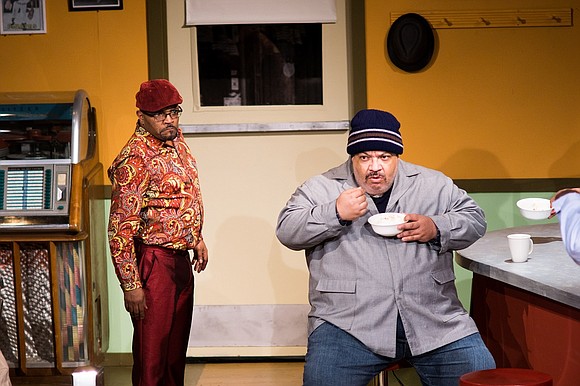 Portland's African-American producing theater company PassinArt presents 'Two Trains Running' by August Wilson, opening Friday, March 2 and continuing all month at the Interstate Firehouse Cultural Center, 5340 N. Interstate Ave.
The play, by the late Pulitzer Prize winning playwright, paints a vivid portrait of everyday lives in the shadow of economic development and gentrification in the 1960s. It takes place in a restaurant run by a man named Memphis Lee. Diner regulars fight to hang onto their solidarity and sense of community.
"Two Trains Running," plays through April 1 on Fridays and Saturdays at 7:30 p.m.; and Sundays at 3 p.m.
With compassion, humor and a sense of place and time, Pulitzer Prize winning playwright, August.
The mission of the PassinArt theatre company is to entertain, educate, and inspire artists and audiences while addressing critical issues facing our community; and to celebrate our history and culture.
For tickets and more information, visit passinart.org.