Local Author Weaves Hip Hop into Thriller
2/28/2018, 10:41 a.m.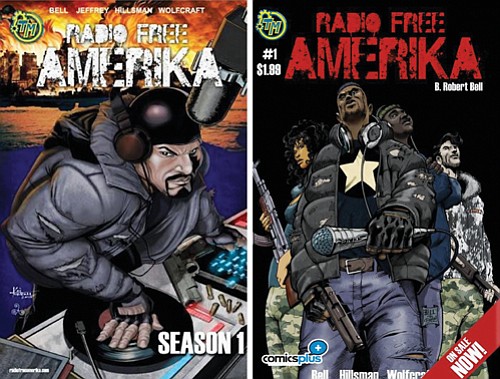 Hip Hop is alive and well in a post World War III world in a new graphic novel by Barron Bell, a Portland based professor and graphic novelist.
"Radio Free Amerika" is the apocalyptic thriller that deals with the aftermath of a Russian-occupied United States from the perspective of DJ Moses who provides hope to the resistance while spinning the best rap from a pirate radio station.
Unbeknownst to the enemy, there is code interwoven in the beat. Will Moses be able to coordinate the disorganized resistance and inspire the next American Revolution? Find out in this new Glyph award nominated graphic novel.
Bell has been a professor at the Art Institute of Portland in Media Arts and Animation since 2014. He has a Masters in Communications from Regent University and a doctorate in education from Capella University. Radio Free Amerika is published through Terminus Media in Atlanta.