Adrienne Nelson Picked for Supreme Court
Gov. Brown names first African American to highest court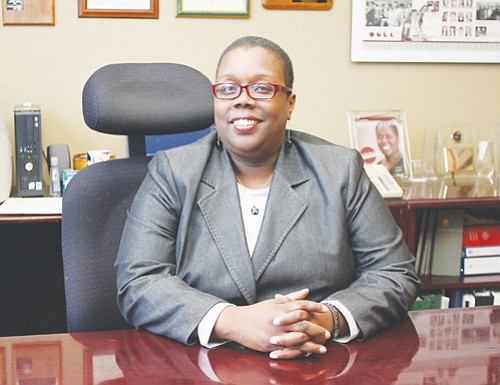 Gov. Kate Brown announced Tuesday that she will appoint Multnomah County Circuit Court Judge Adrienne C. Nelson to the Oregon Supreme Court, the first African American to serve on the state's highest court.
Brown called Nelson "a widely respected civil rights champion, whose perspective on the bench will move us closer to a shared vision of justice for all."
Nelson will bring "a new voice and wealth of experience" gained from her 12 years on the trial bench," Brown said.
"In addition to her work in the courtroom, she has made extraordinary strides to make the trial bench more receptive to the needs and experiences of diverse and underserved communities in our state," the governor added.
Nelson will fill a vacancy created by the retirement of Justice Jack L. Landau. The appointment is effective immediately.
Judge Nelson was appointed to the Multnomah County circuit court bench by Gov. Ted Kulongoski in 2006. She earlier worked at Portland State University as a senior attorney and coordinator of Student Legal and Mediation Services, from 2004 to 2006. Prior to that, she worked at the Portland firm Bennett, Hartman, Morris and Kaplan, from 1999 to 2004.
Nelson began her legal career as a public defender at Multnomah Defenders, Inc., from 1996 to 1999. She grew up in Arkansas, and attended the University of Arkansas for college and University of Texas for law school.
Judge Nelson's first exposure to the legal system was in high school, when her mother was forced to sue her school district in Gurdon, Ark. in order for Nelson to be recognized as the first African American student as valedictorian. Judge Nelson was ultimately named valedictorian.
Judge Nelson has received the Multnomah Bar Association's Award of Merit and the Oregon State Bar's Diversity and Inclusion Award. She is active in the American Bar Association, where she is the Oregon State Delegate and has served on various committees including the Commission on Disability Rights and the Committee on Public Education. She is board chair of Self Enhancement, Inc. and sits on the Oregon Community Foundation Metropolitan Portland Leadership Council, the Reed College Board of Trustees, and the Girl Scouts Beyond Bars Advisory Board. She has served as president of Queen's Bench (the Portland chapter of Oregon Women Lawyers) and as an adjunct professor at Lewis and Clark Law School.