A Change of Pace
Soul singer from NYC settles in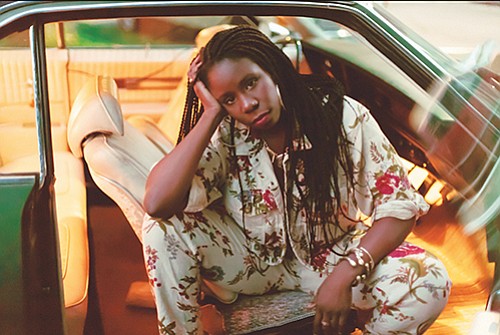 In her latest single, 'Sittin' Pretty,' acclaimed Portland-based soul singer Fritzwa combines elements of jazz, classical, soul, and R & B to create a tune that is both rhythmic and relaxing.
The song's video, which can be found on YouTube, has her dancing and singing in scenic Oregon backdrops like Angels Rest, Boardman Tree Farm, Jefferson High School and Washington Park. Some of the shots are from the Columbia Gorge, captured before the area was blackened by this summer's wildfires.
Originally from New York City, Fritzwa told the Portland Observer that the change of pace to the West Coast has been a welcome one.
"Growing up in NYC was very fast paced. It's a compact city so doing an abundance of things in one day is the norm. Portland forced me to slow down a bit. Oregon is easily the most scenic place I've ever lived. The different topographies are what made shooting "Sittin' Pretty" here an easy decision," she said.

Trained in classical and jazz piano from a young age, Fritzwa said music in many forms has been a part of her life for as long as she could remember.
"My father was also at one point a drummer and passed down a lot of his musical taste. In addition to what was on the radio growing up, I listened to jazz soul and funk from the 70's and 80s. My mom was into big band. There was just a myriad of music swirling around my household."
All of those genres coalesce in Fritzwa's music, which can be found at soundcloud.com/Fritzwa-music. Her next show will be at the Holocene on Southeast Morrison Street on Wednesday, Jan.10 at 7 p.m. Follow her on social media for the latest info.
Check out the video for Sittin' Pretty below.