Healthcare on the Line
Measure would protect coverage for working poor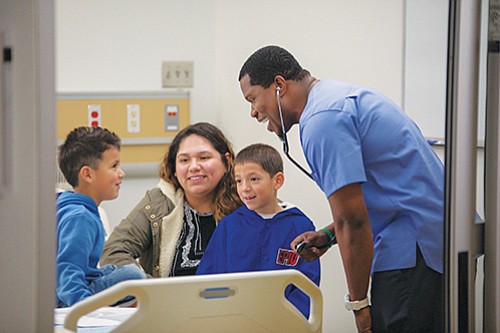 She told the Portland Observer that passage of the measure will mean that 4,500 healthcare clients who suffer from a mental illness and are served by the organization will be able to receive medication, counseling, and case management to get off the street and build meaningful lives.
If the Medicaid funding falls through, she said, it would be more costly for everybody, not just low income folks.
"What we will see is all these people that I described to you who don't have care will start seeking it in really expensive ways and that cost will shift back to the taxpayer. So by investing in affordable health care for all Oregonians, you're not only doing the right thing for the quality of life of everybody in our state, your also making the smarter financial decision for yourself, as a taxpayer," Solotaroff said.
Portland's Resistance said voting yes will help supplement a gap in health coverage that the Trump administration is trying to make wider by undercutting the Affordable Care Act. The group argues that a lack of healthcare access disproportionately impacts people of color and the working class.
"Portland's Resistance envisions a just society which provides access to health services for all of its members throughout their lifetimes. We're calling for health care that is culturally competent and individually responsive, recognizing a long history of health based injustice," Courtney Rae, an organizer of Portland's Resistance, said in a press release.
More information about Yes for Healthcare, including how to volunteer to do door-to-door canvassing, can be found at yesforhealthcare.org.