County Commissioners Tap Down on Conflict
Pledge calls on restoring trust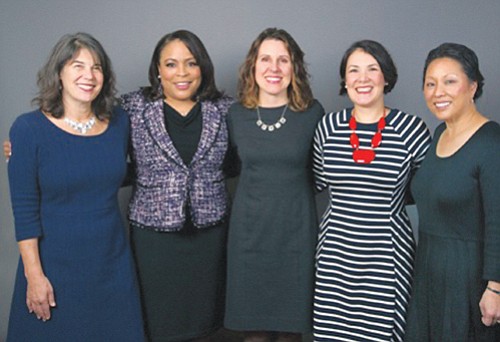 After some recent tensions on the Multnomah County Board of Commissioners, a new statement focuses on restoring trust, signed by each member of the governing panel.
Multnomah County Board Chair Deborah Kafoury came under fire last month when she gaveled a board meeting to a close, shutting down a line of questioning by Commissioner Loretta Smith and ending the meeting with a vulgar remark aimed at her colleague. The only African American member of the panel, Smith was raising concerns about institutional racism in the county as she opposed the appointment of the county's chief operating officer, Marissa Madrigal, to serve in Kafoury's absence if she were to ever leave office or was otherwise unable to serve. Kafoury later explained she felt a responsibility to defend county staff and apologized for expressing her feelings in the way she did.
The new statement, issued by the full commission on Monday, said Smith and Kafoury met face-to-face for the first time since the Dec. 21 board meeting and took an important step toward restoring trust.
"The Chair apologized to Commissioner Smith in person and both agreed they are stronger working together," said the statement.
"As county commissioners, we are accountable to the public and to one another. Toward that end, we will begin a formal quality improvement process to improve communication. We are committed to putting our energy going forward into the many critical issues facing the county. We know that to accomplish that, we must maintain and vigorously uphold a professional, respectful work environment."