Celebrating Musicians and Film
Reel Music Festival opens Friday for January run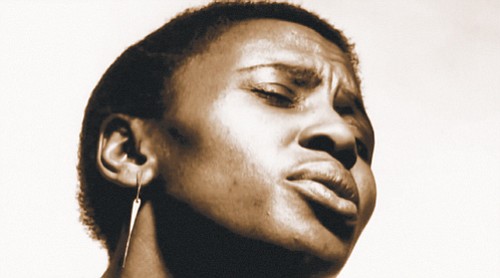 The Northwest Film Center's 35th annual Reel Music Festival kicks off this week with documentaries about some of music's most legendary acts, celebrating jazz, blues, rock, soul, classical, avant-garde and every genre in between.
The month long lineup includes films about everyone from rock legend Eric Clapton, to one of rock music's founding fathers, Fats Dominos, to alt rock sensation Deer Tick, folk legend Bob Dylan and singer Sammy Davis Jr., among many others.
Mriaim Makeba, an African singer famous for blending Afro-pop, world music, and jazz to reach audiences all over the world, will be one of the subjects explored in the film "Mama Africa: Miriam Makeba." Her life, music and political message of fighting against racism and poverty and promoting peace and justice are examined through rare footage of her electric performances and interviews from famous friends like Harry Belafonte, Paul Simon, Angélique Kidjo, and husbands Stokely Carmichel and Hugh Masekela.

Also featured are films on the legendary Cuban group Buena Vista Social Club, an exploration of electronic music pioneer Suzanne Ciani, and "Mr. Handy's Blues," a portrait of W.C. Handy (1873-1958), called the father of blues, who brought the genre into the mainstream and first made it commercially viable.
The Reel Music Festival opens Friday, Jan. 12 and runs through Jan. 30 at the Northwest Film Center's Whitsell Auditorium, located at the Portland Art Museum, downtown. Tickets and more information about each film of the festival, including trailers, descriptions, and playtimes, can be found at nwfilm.org.