Church Honors Family Legacy
1/10/2018, noon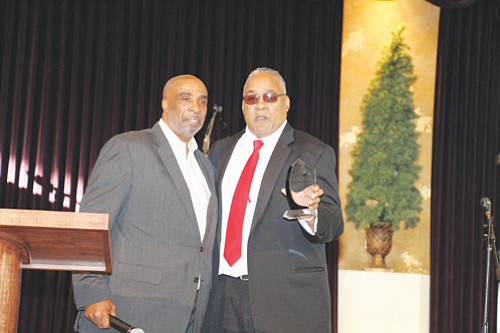 Mark Washington, publisher of the locally owned and operated Portland Observer, was recognized for his community service and honored during a Dec. 31 celebration at Emmanuel Temple Church, a diverse and historic African American congregation serving north and northeast Portland.
"In honor of your family legacy, in appreciation for your many years of service to our community and specifically for the many unsung sacrifices made by the Portland Observer, one of the oldest African American newspapers in the state of Oregon, the family of Emmanuel Church salutes you," a church proclamation read.
Washington has worked at the newspaper for decades. He became publisher after his brother Chuck Washington died in 2015. The family has operated the Portland Observer since 1989 when their mother Joyce Washington, a beloved community leader, purchased the historic publication and served as publisher until her death in 1996.