Dreams of Owning a Home in My Neighborhood
Pathway 1000 presents a path forward
Sommer Martin | 1/10/2018, 9:46 a.m.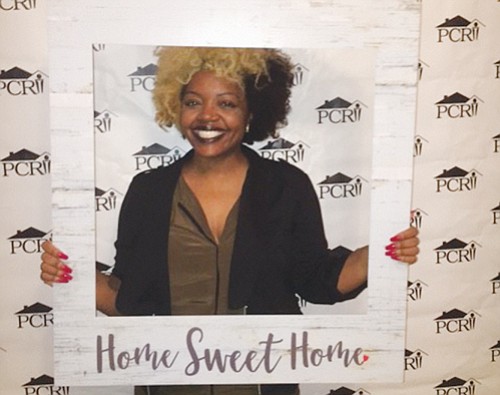 We ended up selling the house. The reasoning behind doing so was that there was too much space and not enough people to inhabit it after my brothers and I moved out. We didn't think far enough into the future of how this sale would affect all of us. Our beautiful home now belongs to a white family, and each of us either rent rooms or reside in apartment complexes.
Just thinking about not having our family home anymore was so upsetting. I could feel the anger begin to radiate from my kneecaps as the words from Hosea 4:6 crept into my mind, "My people perish from the lack of knowledge."
A concise yet informative YouTube video from John Hope Bryant of Operation Hope, followed. Bryant was speaking with Roland Martin, host of NewsOne, about the rules of economic liberation and how we, as black people, "didn't get the memo," about building up our credit scores.
"We are living in economic slavery right now," Bryant said.
Wow. What a sobering statement. As an undergraduate student from Oregon, I remember arriving for college in Tennessee, and the first thing I did was apply for a credit card. I did not read any of the small print, compare credit cards or anything. I just started swiping. And you get a meal! And you get a meal! And you get a meal! My friends and I would go shopping, and I would apply for credit cards in the store. Swipe, swipe, swipe! In my mind, this was free money. Free money with no responsibility was my mindset for the next few years. Those decisions I made then, are the reasons why I am where I am financially now. I have to clean up what I've messed up.
After the video, Wyman Winston of WHEDA took the podium. "Make a conscious decision not to be a tenant," he said. I began to sit up a bit straighter. "It's cheaper to own a home than to rent. Homeownership will keep more money in your pocket. You have to begin with your sense of who you are. What are you doing?"
Hmmm. .what am I doing? Sitting on my mother's couch, under a blanket, drinking tea, reading self-help books and eating homemade food. These things sound like fun, but I could be doing all these things in my own home.
Jackie Butts' presentation on the partnership between PCRI and the Portland Housing Center interrupted by daydreaming. The center provides Getting Your House in Order classes, culturally-specific financial education for African-American and Hispanic people, in addition to homeownership counseling.
Butts took us through a Five C's of Credit exercise. She encouraged us to look at our finances, our budget, and get homeownership counseling because, "with homeownership counseling, you are 30 percent less likely to go into foreclosure."
In the end, I thought the forum was a success. It forced me to look at my finances and homeownership differently. It helped me imagine what I want to see change in Portland. I want to see black and brown people walking their dogs, in their neighborhoods, riding their bikes, going to their stores, buying from their businesses, and taking their children to their neighborhood schools. I feel empowered to be an active member of an economic movement in my city where I get to see people who look like me, thriving.
Sommer Martin is media coordinator for Portland Community Reinvestment Initiatives, Inc. (PCRI)