"Keep Alive the Dream" Tribute
World Arts event largest MLK celebration
1/10/2018, 11:26 a.m.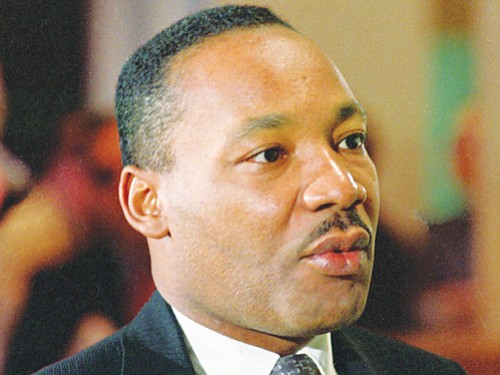 Oregon's largest salute to Martin Luther King Jr. will once again come on the anniversary of the civil rights hero's birthday and the national holiday that honors his contributions to racial progress in America .
The 33rd annual "Keep Alive the Dream" event by the World Arts Foundation will begin at 11 a.m. on Monday, Jan. 15, the national Martin Luther King Jr. holiday, and last until 6 p.m., on the campus of the Highland Christian Center, 7600 N.E. Glisan.
The celebration will include special performances that showcase local and regional talent. Honored speakers will include local and state leaders. Sponsors include Portland Public Schools
Providence Health Services, Enterprise Holdings, the Portland Association of Teachers, TriMet and others.
The nonprofit World Arts Foundation was established in Portland in 1978 to promote and preserve African-American contributions to American culture, and to support community education through the interface of arts and education.
For more information, contact Kenneth Berry at 503-816-9001 or Sunshine Dixon at 503-995-8803.