Revealing Portrait of Activist Artist
1/10/2018, 10:25 a.m.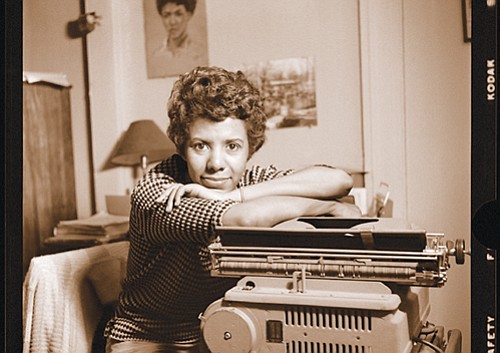 A new documentary on the life of Lorraine Hansberry, a black writer, feminist and outspoken trailblazer at the height of the Civil Rights movement gets a free screening in Portland with the film's director in attendance.
"Lorraine Hansberry: Sighted Eyes/Feeling Heart" will be shown at Whitsell Auditorium in the Portland Art Museum for the Martin Luther King Jr. holiday on Monday, Jan. 15 at 7:30 p.m. The screening, with director Tracy Heather Strain in attendance, will be in advance of the film's national premiere on public television later in the week.
Hansberry led an active life, befriending James Baldwin, inspiring Nina Simone, breaking barriers from Broadway to Hollywood, being monitored by the FBI, and seeking love on her own terms, all before her untimely death at age 34.
Drawing upon multiple archives, the film goes deep into the stage and screen productions of Hansberry's landmark work "A Raisin in the Sun," about at black family in her hometown Chicago. We hear from Sidney Poitier, Ruby Dee, Louis Gossett Jr., and others involved in its productions.
The film's title comes from Hansberry's view that "one cannot live with sighted eyes and feeling heart and not know or react to the miseries which afflict this world."