Jaw Dropping Funk and Hip Hop
1/17/2018, 10:08 a.m.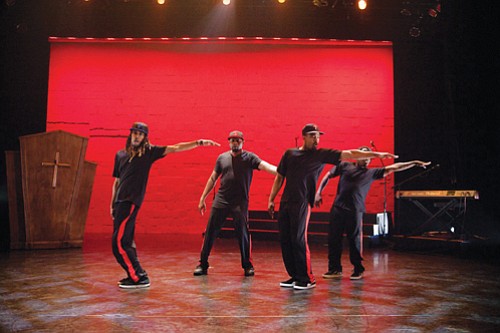 Portland's White Bird Uncaged series welcomes back legendary hip-hop choreographer Rennie Harris with his world-famous company, the Rennie Harris Puremovement American Street Dance Theater and his new work "Lifted."
Last performing with White Bird 10 years ago, the Philadelphia-based group is acclaimed for an exciting repertory showcasing funk, breaking, popping and locking, along with other jaw-dropping hip-hop moves.
Four performances, including a 2 p.m. Saturday matinee, will be held Jan. 25-27 at Lincoln Hall at Portland State University. Tickets are selling fast.
A special feature of the production will be the inclusion of a live Portland-based gospel group led by celebrated vocalist Alonzo Chadwick, and supplemented by two gifted dancers from Portland, Donna Mation and Rashad Pridgen.