Activist Derides Remark
Takes to social media when asked about bomb
1/24/2018, 10:25 a.m.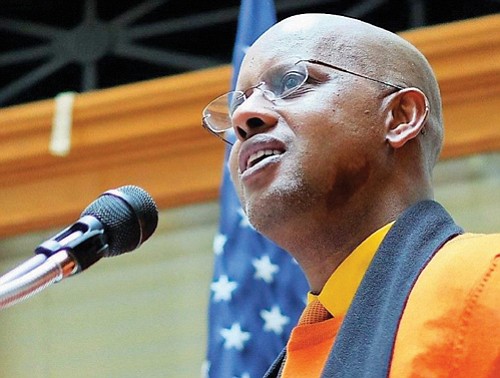 When a security guard at City Hall searched a bag from a Portland activist and community leader and joked about searching for a bomb, the resident, an immigrant from Somali and official candidate for political office in Oregon wondered if he was being racially targeted.
Kayse Jama, director of the nonprofit organization Unite Oregon and a candidate for the state senate from Portland, told the story this weekend in a Facebook post (see below).
"Are there any bazookas or bombs?" the security guard asked as the bag was checked through security, Jama said.
"He clearly saw I am an immigrant and I have an accent. To me this is not a joke. I am wondering if I was being identified by him as someone from Somalia or if this has happened to others."
A wave of Facebook comments criticized the guard's remark as racist, while others said it was just a poorly thought-out joke. Many offered their sympathy and support to Jama.
Most who commented said they'd never heard a remark like that and derided it as inappropriate, unacceptable racial profiling. Others, some identifying themselves as white residents, said they'd been subjected to similar low-brow humor from security personnel.
Jama updated his post after the comment thread, saying, "It is evident that this is not just something that happens to people of color or immigrants or refugees. I posted to learn. To be clear, I have no interest in punishing this guard or "getting him fired.""
But Jama said he still found the remark discomforting and chalked it up to a system failure. He called for better training for security guards on how to communicate to the public, in particular to "those who are impacted by the current environment around race and immigration"
At Unite Oregon, Jama helps immigrants and refugees navigate inequality issues.