Beloved Diner Shutters Doors
1/24/2018, 10:51 a.m.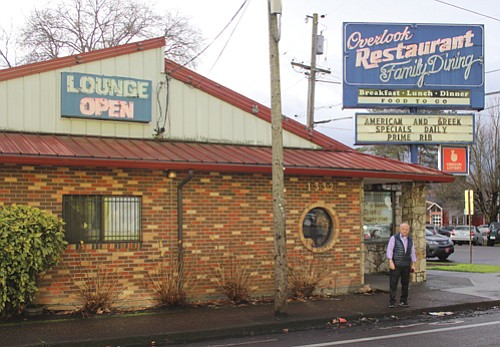 A beloved Greek diner that has been a welcoming presence and neighborhood institution for generations has put its 'closed' sign up for good, after 43 years.
The Overlook Restaurant on North Skidmore Street, just east of Interstate Avenue, was owned and operated by 82 year old Jimmy Sassalos and wife Jane. Sassalos opened the diner after coming to America as an immigrant at the age of 25 with no money or prospects. The last day of business was Sunday.
"I will miss the public, staff, and restaurant," Sassalos said.
A two-building, 158-unit project, with 59 spaces of parking, and retail space and designed by Holst Architecture is slated to replace the spot.