Changes at Warner Pacific
1/24/2018, 10:17 a.m.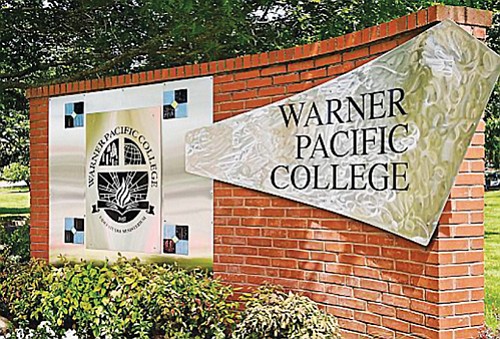 A name change, decreased tuition and more class offerings are being implemented at Warner Pacific College—now Warner Pacific University. The school announced the name change last week, citing growth and development and a broader appeal for international students whose meaning of 'college' sometimes refers to high school or secondary education.
In addition, starting in fall 2018, Warner Pacific's tuition and fees will be cut by nearly 24 percent, providing the most affordable private college or university in Oregon at just $18,660 for the 2018-19 academic year.
In addition to the nearly $6,000 reduction in tuition in 2018, the University will add numerous programs including medical lab science, nursing, digital media and communications, criminal justice, sports, medicine, population health and gerontology.
With a mission of equitable access to education, 63 percent of the Warner Pacific students come from racially and ethnically diverse backgrounds and 57 percent of students are the first in their families to go to college.