Comedy in Age of Trump
Comedian navigates race relations on stage and in podcast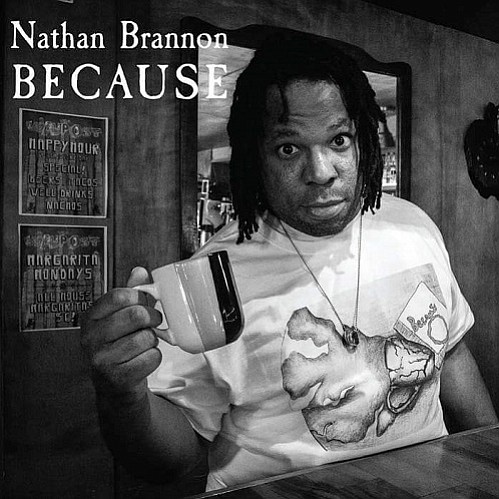 Nathan Brannon, 34, is a stand-up comedian from Portland who has appeared on Comedy Central, travels throughout the country to perform, and is currently promoting his second comedy album, 'Because,' which came out in October 2016 under record label Kill Rock Stars. It's a follow up to his first, self-produced album, 'I Black Out.' He's currently recording his third album called 'Nobody's Listening.'
Brannon first started doing stand-up comedy on a dare when he was going to Willamette University in Salem in his early 20s
"I went up for like five minutes and it was awesome immediately. The whole crowd laughed. Then I came to Portland after college. And then I started out there with open mics, just kind of jumped into it full feet, so to speak."
Brannon is known for navigating around race relations on stage and he also tackles racial issues by hosting a podcast, The Hamster Village, which was born out of wanting to connect with other people in interracial relationships — he is black and his wife is white -- to talk about their experiences.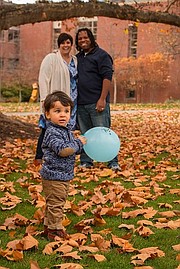 "I wasn't really [seeing] any kind of support group or anything like that to kind of share experiences or concerns and things like that. So that's basically how it started. I kind of said, 'Well, I couldn't find what I was looking for.' So I started it myself."
Brannon said he and his wife have experienced a lot of "stares and glares" at restaurants and hotels as well hate mail from people who "don't dig interracial relationships."
"That was actually a part of the reason I started looking for support groups and things like that. There's a lot of things that happen in an interracial relationship that go along those lines. And then it's not easy for every couple to put themselves in their spouse's shoes and understand how those situations make them feel," he said.
Naming the podcast The Hamster Village was Brannon's metaphor for what society could be.
"My analogy was that if you walk into a pet store, they don't have all the hamsters separated," he said. "They all have different colors, some have spots and all that stuff, yet they're getting along just fine. And I thought, how is it possible that these little creatures with these tiny brains are able to look past each others' outward appearances and get along and live together in peace."
His guests are folks from all over the country, and have included Jennifer Noble, a professor who has talked about the rise of interracial families in America; Preacher Lawson, a comedian and former America's Got Talent contestant who is in an interracial relationship; and a same-sex interracial couple who've been together for 35 years.
Brannon's next comedy show in Portland comes Monday, Jan. 29 when the Minority Retort, a premier stand-up comedy showcase featuring comedians of color, is held at the nonprofit Hollywood Theater in northeast Portland from 6 p.m. to 8 p.m.