In Loving Memory
Gertrude 'Trudy' Rice
1/24/2018, 10:04 a.m.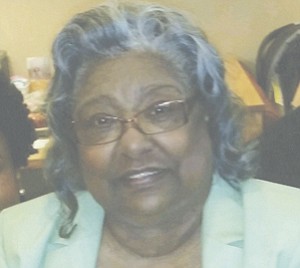 Funeral services are pending for Gertrude 'Trudy' Woods Rice, a beloved Portland mother and one of the first members of the African American community to work as a registered nurse in Oregon.
She was born Feb. 26, 1941 and died Jan. 16, 2018. At the age of just 4 years old, she and her family moved from Louisiana to Vancouver and then Vanport. She was one of the first graduates of the nursing program at Portland Community College in 1968. She worked in the nursing industry until her retirement and was an inspiration for others to enter the nursing field.
She had five children. First married in 1969, she divorced in 1974 and married again in 1989, and was widowed in 1991.
A funeral is tentatively scheduled for Wednesday, Jan.31, time to be announced, at the Sharon Seventh-day Adventist Church, 5209 N.E. 22nd Ave.