Sentenced for Strip Club Murder
1/24/2018, 10:35 a.m.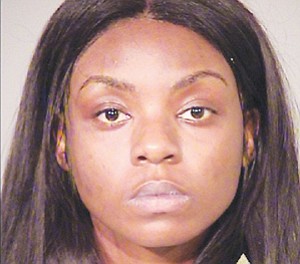 (AP) -- A woman who fatally stabbed another woman at a Portland strip club was sentenced to 15 years in prison Monday.
Rinita Lowe, 25, pleaded guilty to first-degree manslaughter and unlawful use of a weapon in the 2016 murder of Shantina Turner at the Club Skinn nightclub near Northeast 60th Avenue and Prescott Street.
Authorities said Lowe had been arguing with Turner at the establishment when she pulled the knife from her purse and stabbed Turner three times in neck.
Lowe's defense attorney, Jason Steen, said surveillance video from the June 2016 incident showed Turner choking Lowe just before Lowe stabbed her.
Deputy District Attorney Kevin Demer said the women had known each other since childhood and had a history of tension.
Lowe apologized to Turner's family at Monday's court hearing.