Lined Up for Super Bowl
1/30/2018, 4 p.m.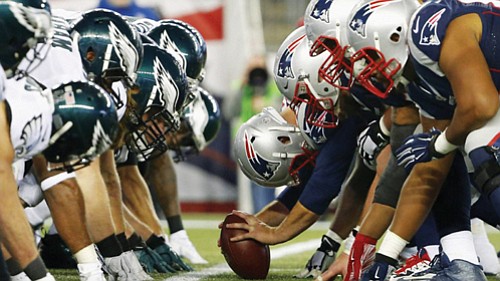 The Philadelphia Eagles take on the defending Super Bowl champion New England Patriots in Super Bowl LII on Sunday, Feb. 4 in Minnesota.
Patriots Quarterback Tom Brady will lead a team in search of their sixth title while Nick Foles, the Eagles QB, will be looking to guide Philadelphia to their first Lombardi Trophy.
The game will be carried live on NBC (KGW Channel 8) with kickoff scheduled at 3:30 p.m. Pink will sing the National Anthem and Leslie Odom Jr. will sing America the Beautiful. Justin Timberlake will star in the special half time show.