Athletic Director's Lifetime Honor
1/31/2018, 10:43 a.m.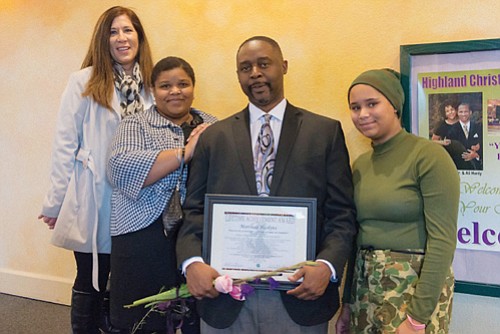 Marshall Haskins, the athletic director for the Portland Interscholastic League since 2013, received a lifetime achievement award from the World Arts Foundation during its annual Martin Luther King Jr. tribute event.
Haskins was the boys basketball coach at Jefferson High School – his alma mater – for 10 years, leading the Democrats to state titles in 2000 and 2008.
He has also served as a teacher; a vice principal at Franklin and Wilson high schools; and vice president of Self Enhancement Inc., a PPS-related nonprofit that creates programs for at-risk urban youth and develops curriculum to help provide a positive future for children.