Rough Cut Release Party
1/31/2018, 11:15 a.m.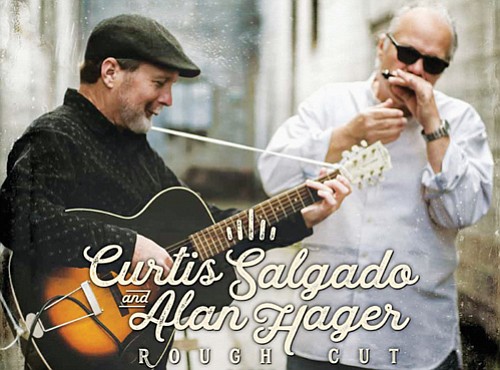 Award-winning soul, blues and R&B vocalist Curtis Salgado and renowned guitarist Alan Hager celebrate the release of their first collaborative CD, "Rough Cut" with two performances on Friday, Feb. 2 at 7 p.m. and 10 p.m. at Mississippi Studios in north Portland.
Joining the duo will be Portland musicians LaRhonda Steele, Keith Brush, Dave Fleschner and Brian Foxworth.
Salgado's earth-shaking vocals and forceful harmonica playing have been devastating audiences around the world for over 30 years. Hager has been wowing fellow musicians from his hometown of Portland and beyond for decades.
Rough Cut is a stripped-down album featuring a potent mix of newly written, timeless originals and carefully chosen blues covers.
"We did it for the love of the music," says Salgado. "This is where our hearts are. These are deep songs that we love to play."
Tickets $25 in advance and $30 day of show.