SEI Opens Doors for Black History
1/31/2018, 11:36 a.m.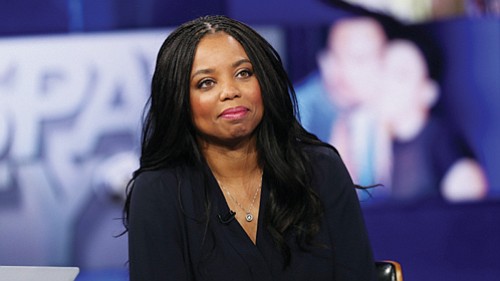 Black history events are open to the public during February at Self Enhancement, Inc., the program serving youth and families from the African American community.
Jemele Hill, co-host of ESPN's flagship SportsCenter, will highlight the activities when she appears as keynote speaker for SEI's Unity Gala and Marketplace hosted by World Stage Theater on Saturday, Feb. 24 at 7 p.m.
Hill sparked controversy last year by posting a tweet that referred to President Trump as a "white supremacist." She subsequently tweeted a suggestion that her followers boycott the Dallas Cowboys because of owner Jerry Jones' stance relating to his players and protests during the playing of the national anthem.
The other events are listed below:
Black Business Pop Up -- A marketplace to buy, sell and identify black-owned businesses will be held Friday, Feb. 2 at 5 p.m.
Follow My Lead: Community Day of Service – The SEI Male Leadership Program hosts an opportunity for African-American males to serve their community through a series of service projects on Saturday, Feb. 10, 10 a.m. to 3 p.m.
'Price Out' Documentary – A film viewing and panel discussion of "Priced Out," the documentary about displacement and gentrification in Portland with director Cornelius Swart, actress Michelle Lewis and SEI President Tony Hopson Sr. in attendance. Friday, Feb. 16 at 6 p.m.
"I Am Not Your Negro' – A viewing of the award winning film "I Am Not Your Negro" and panel discussion with James Baldwin's niece, Aisha Karefa-Smart, and Portland State University professor, Dr. Darrais Carter. Saturday, Feb. 17 at 3 p.m.
Some of the best vendors and organizations in the community are expected to attend the Feb. 24 Unity Gala and Marketplace.